John Majerus PT OCS CLT
John obtained his degree in Biology from Loras College, Dubuque, where he also tore up the gridiron as a Duhawk. He did early work in genetics and ultimately followed with a P.T. degree from The University of Iowa in 1985. After establishing a thriving private practice in rural Iowa over his first decade as a therapist, he held a clinical faculty position in the doctorate program at Creighton University for 3 years. In his 32 years of practice, he has earned additional certifications, including the Board Certification as an APTA Orthopedic Specialist, Certified Strength and Conditioning Specialist, Certified Lymphedema Therapist, and more recently a TPI Golf Certification. During his 9 year tenure managing Rebound Rehabilitation,  he was active in building the programs which garnered much recognition. The professional interests he finds most engaging are foot and ankle dysfunction, patellar pain, the relationship between the hip and lumbar spine, and post-traumatic cervical spine dysfunction. When off work, he enjoys golf, watching football, cycling, and spending time with his wife, 5 children and 3 grandchildren.
Jodie Paschall-Majerus MPT CLT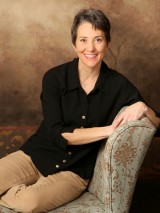 Jodie attended The University of Iowa for both her Exercise Science (BS '89) and Physical Therapy degrees (MPT '92). At the UI, she combined her love of competitive swimming and research in projects with both the Biomechanics and Physical Therapy Departments. After graduation, she spent 4 years working in a small town hospital setting in Southern Oregon, gaining a variety of experience. In 2000, she became one of the first therapists in the area to complete advanced training in edema management and has actively treated swelling disorders and wounds since that time. She expanded her practice to treatment of Pelvic Floor Dysfunction, has training in the McKenzie Method, and an interst in Pilates. Jodie gave back to the profession through involvement in the APTA, both on state and national levels, on continuing education and legislative committees. Her personal interests include photography, cooking, and travel; the time that used to be dedicated to community theatre and master gardener training is now spent with her husband, children, chickens, and dog.
Tara Socquet MSPT ATC
Tara returns to her native Vancouver with degrees from both near ('96 BS Zoology, UW, Dean's List) and far (00' PT, Duke University, Sports Medicine Internship). She had the opportunity to work extensively with track, water polo, and cross country athletes at Stanford University, which proved a rich experience, both as a therapist and an avid runner herself. Having gained additional expertise with Olympic and professional athletes, she appreciates the complexity involved in treating high level athletes. Her ongoing professional interests include overuse injuries in running and throwing athletes, preventing and rehabilitating athletic injuries across the lifespan, and post operative shoulder, knee and hip rehabilitation. Additionally, Tara has worked with the Clark College Athletic Department to provide medical coverage for some of their sporting events. She and her husband share an appreciation for good food and the outdoors, and are kept on track with a busy household with active kids and pets, running events, and exploring the Pacific Northwest.

Jessi (Nerland) Tamura DPT CSCS CLT
Jessi is happy to be back in her hometown (Go Papermakers!) of Camas after completing her Bachelors in Biology from the University of San Diego in 2010 and a Doctorate of Physical Therapy from USC in 2013. Jessi has found that she enjoys treating a variety of many different orthopedic issues and has pursued additional training in wound care, but will always have a special interest in working with runners. Moving back to the Pacific Northwest has allowed Jessi to partake in some of her favorite outdoor activities including: running (she has completed three half marathons so far), golfing, hiking, and skiing. Family is very important to her – both the human kind and the furry kind.  Since starting to train with her husband, she has even toyed with the idea of a Triathalon (stay tuned). She also enjoys reading, movies, and cheering on her favorite team, the Portland Trailblazers.
Tara Rinard DPT CLT
Tara, a Woodland native, earned her Doctorate of Physical Therapy from Pacific University  in 2012. In 2008, she graduated Magna Cum Laude from WSU with a BS in Psychology alongside studying Pre-Physical Therapy. Tara enjoys working with a variety of diagnoses, but has a special interest in athletic injuries. This interest stems from her many years in cross country and track and field, where she learned the importance of injury prevention; from the age of 9 to her freshman year in college, she won state, regional, and national championships. When not working or spending time with her family and two dogs, Tara enjoys outdoor activities such as snowboarding, fishing, and hiking. Indoor interests include playing basketball, reading books, watching football, and, most importantly, raising the young Jedi who joined their household in June 2016.
Jennifer Sellers DPT CLT
An import originally from St. Louis, MO, Jen, her husband, and two dogs made their foray into the Pacific Northwest in 2015. During her time at Mizzou, while completing her BS and DPT degrees, she also pursued her longtime passion of competitive swimming and coaching.  After graduating with her Doctorate, Jen achieved valuable experience in a variety of settings – from hospital inpatient care to multidisciplinary teamwork in a rehabilitation facility to community based home health care.   In addition to honing excellent manual therapy skills, the ensuing years provided Jen with more ways to make the most of her interactions with patients and families and a special appreciation for the geriatric population.  Along the way, she has pursued additional training in the McKenzie Method, Kinesiotaping, and IASTM; she Became a Certified Lymphedema Therapist in 2017. An additional endeavor in her free-time has been running in half marathons, of which Jen has completed four.   She hopes to continue this here in the Rose City area, if she and her crew can pull themselves off the slopes and hiking trails.
David Gofreed DPT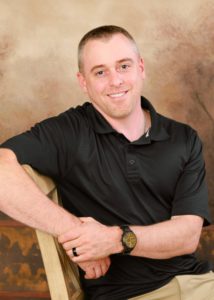 Dave arrived from Baltimore in 2004 and all indications are that he's gotten hooked by the Upper Left.  Of  our staff, he wins the contest for having the most varied background of all.  He completed a BFA from Maryland Institute College of Art in Illustration in 1999, then changed course in 2009 to research origins of life genetics at Portland State University for 5 years.  He graduated Summa Cum Laude from PSU in 2012 with a BS in Science including a minor in Biology.  His interest in physiological processes in healing as well as the mind/body connection was pursued further in Physical Therapy school at USC where he earned his DPT in 2017.  His special talents outside the clinic include Jazz and Blues harmonica; inside the clinic he gravitates toward movement, balance, and vestibular disorders.  He lives in Portland with his wife and they enjoy the outdoor pursuits the PNW has to offer, especially, hiking, fishing and canoeing.
Kathleen Griffin LPTA LMP BCSI
The addition of Kathleen to our staff will allow us to go to a completely different level - of the musculoskeletal system, that is. In addition to her Bachelors of Science  degree from University of Massachusetts ('84) and her LPTA degree from Mount Hood Community College ('91), she is also one of very few LPTA/Massage Therapists who are certified in KMI Structural Integration. This technique addresses shortening or binding in superficial as well as deep fascial tissues that can cause fibrosis and aberrant postural dysfunction. Muscles being her forte, it's not surprising that Kathleen participates eagerly and frequently in a myriad of outdoor activities based on the season. In winter, she takes on the back country via skis. Spring brings hiking and long walks. We are ecstatic to have such a motivator on board; you'll know she's 'in the house" by her infectious laugh.
Karla Novak
Karla brings a wealth of experience to her role as Office Manager at Majerus & Company Physical Therapy. She has worked in varied settings, always with a focus on customer service, honing a now longstanding forte. Karla advanced to Front Office Supervisor at Rebound Rehabilitation during a time period that was marked by significant growth and change in our community; the clinic enjoyed notable and measurable customer service excellence. Although the provision of health care has become increasingly complicated, she navigates the challenges of insurance companies, clinic staffing, data management, and patient satisfaction with poise and efficiency. As one of the original trio that comprised Majerus & Company Physical Therapy, she has taken on a myriad of new tasks that have contributed to our growth. A Nebraska native, she and her husband have enjoyed raising their three children in the Pacific Northwest; her spare time is spent long distance cycling, gardening, and kayaking.
Amanda Braman
With 5 years of experience in the medical field (Offices of Optometry and Medical Imaging), Amanda makes a wonderful addition to our front office team with her knowledge of scheduling and insurance billing. Patients often comment that their very first introduction to our clinic in speaking with her gives them a warm and professional first impression.  Amanda and her 4 siblings grew up in the Pacific Northwest, where she currently resides with her husband and furry four-legged canine, Indie. Amanda's former downtime included traveling, hiking, reading and a deeply ingrained love for animals.  With the addition of a baby son to their growing family, however, she and her husband mostly look for opportunities to eat sitting down and to catch a catnap.
™/® Trademark or registered trademark of Merrithew Corporation, used under license.