Pelvic Floor Dysfunction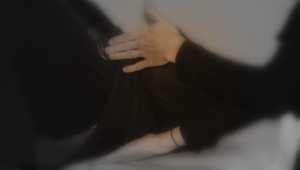 Improper functioning of the musculature of the pelvic floor is frequently overlooked.  The pelvic floor is a sheet of muscles extending horizontally across the pelvic bones, suspending and supporting organs much like a trampoline.  Damage, injury, or poor function of these muscles can lead to incontinence, a very common, but infrequently discussed problem.  It can also be the source of several painful conditions.
Many people suffer from various forms of incontinence.  The condition can be related to pregnancy, overactive bladder, prostate disorders, aging, surgery, nerve damage, cancer, or other chronic diseases.  Surgery was once the only option for treatment, but not only have useful medications been developed, a non-invasive, conservative approach using Physical Therapy techniques is available.  A trial of PT does not limit future options like surgical procedures or the use of medications.
Pelvic floor dysfunction can also result in painful conditions which affect daily life.  For those with pelvic pain, comfortable positioning at work, in the car, and at rest can be  nearly impossible.  Many other activities are also significantly affected.  Your Family Physician, Urologist, or Obstetrician/Gynecologist can provide an accurate diagnosis of conditions like prolapse, interstitial cystitis, vaginismus, and vulvodynia.
Jodie Paschall-Majerus MPT is our women's health therapist.
Did you know?
More than 13 million adults in the United States suffer from incontinence;  it is present in about half of all men and women over the age of 65.
Half of all women suffering from incontinence never discuss it with a Health Care Professional.
Risk factors for incontinence include age, race, urologic and/or gynecologic history, diet including caffeine intake, smoking, obesity, medications, high impact exercise, and chronic diseases like Diabetes, Parkinson's, Multiple Sclerosis, and Stroke.
Kegel exercises were developed in the 1950's, but it was determined in the early 1990's that a majority of women performed them incorrectly.
With treatment, incontinence can be improved or cured in 8 out of 10 cases.
Biofeedback, behavioral techniques, and dietary changes can result in simple, quick, and relatively easy solutions to incontinence.
Addressing problems in the pelvic floor can often improve back pain, hip pain, and difficulty sitting.
Upwards of 14 million women will be affected by vulvodynia (pain with intercourse) in their lifetimes.
7% of women seeking treatment at the Sexual Dysfunction Clinic at Loyola were diagnosed with vaginismus.
Women with Chronic Pelvic Pain (CPP)  spend 2-3 days in bed each month due to pain.
Although discussing Pelvic Floor problems can make patients feel anxious or embarrassed, Physical Therapists trained in these techniques are well versed in the symptoms and issues that surround these diagnoses.