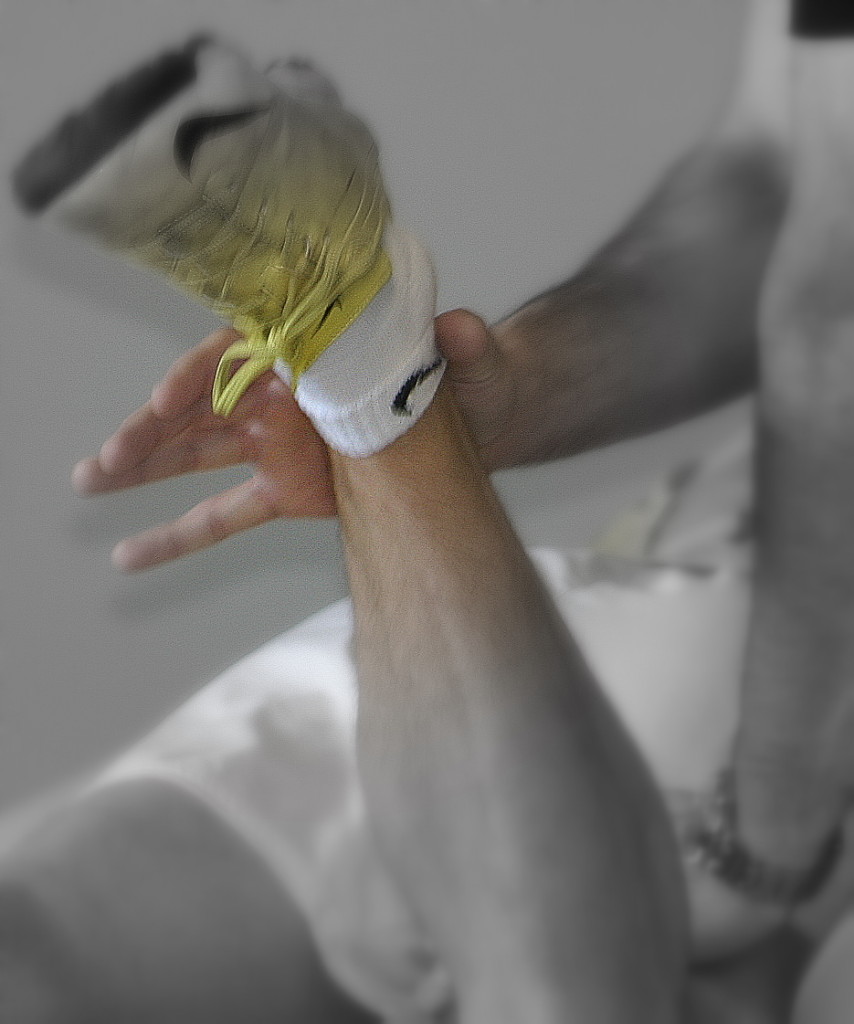 Returning to desired leisure activities is an important goal for many Physical Therapy patients.  Those who participate in sports will benefit from the attention of a therapist who is practised at recognizing faulty movement patterns, limitations in range of motion, and  even very subtle muscular weakness or coordination problems.  Physical Therapists (PT's)  are recognized as the practitioner of choice in the evaluation of human biomechanics — the complex and multi-faceted science of movement.
It is important for rehabilitation providers to actively assist patients in meeting their sport-specific goals, not only in optimizing performance, but in preventing future injury and preserving the ability to participate in an activity over a lifetime. A knowledgeable and experienced Physical Therapist is a vital part of the team composed of Physicians, Surgeons, Trainers, and Coaches, providing important insight into biomechanics, strength, conditioning, and equipment choices.
Whether one hopes to increase endurance, improve strength, prevent injury, perfect their stride,  optimize bike fit, or fine tune their stroke, a therapist who has achieved recognition for their focus on sports is best equipped to ensure success.
Our sport-specific rehabilitation services include: golf analysis, running/gait analysis, and ACL prevention screenings.
Making sense of certifications
.
ATC: Athletic Trainers are allied healthcare professionals who work under the direction of a Physician in cooperation with other healthcare professionals, athletic administrators, coaches, and parents to optimize the health and activity of their patients and clients. They are trained in the prevention, on-site management, diagnosis and rehabilitation of injuries in athletes. An ATC must have achieved either a Bachelor's or a Master's degree and have obtained at least 800 hours of supervised clinical internship. Their certification exam consists of a written portion, a practical section that evaluates the psychomotor skills of the trainer in game situations, and a written simulation test designed to approximate real-life decision making.  They differ from other "trainers" such as personal trainers or fitness trainers in their education, training, and licensure or certification processes.
Tara Socquet PT is also a certified ATC.
CSCS: Certified Strength and Conditioning Specialists (CSCS) are professionals who apply scientific knowledge to train athletes for the primary goal of improving their performance. They conduct sport-specific testing sessions, design and implement safe and effective strength training programs, establish the best guidelines for appropriate conditioning, and provide guidance regarding nutrition and injury prevention.  The  group of professionals who hold this credential have attained advanced degrees in a diverse range of curricula including Medicine, Physical Therapy, Chiropractic, Athletic Training, Exercise Physiology, and Education.  These individuals are recognized for their demonstrated competence and the consistent high quality of training programs they provide.
Our Certified Strength and Conditioning Specialists include John Majerus PT and Jessi Tamura DPT.