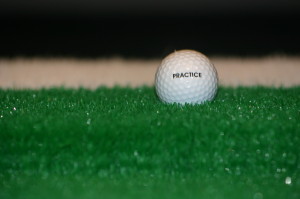 got golf?
We know that Pacific Northwest weather may not always allow you to follow your passion. Here's an open invitation to play one of 37 of the world's most famous courses.

indoors.  year-round.

Plan a social or team building activity with a dose of healthy competition.
Try a social gathering that revolves around the tee instead of around the table.
Cost: $40 + tax per hour for individual or group play (up to eight) during business hours. After-hours and weekend tee times may be available for an additional cost and subject to availability.  Please call our office to book your tee time now! *Must bring your own clubs.
Do you have an injury preventing you from returning to golf? Can you hit the ball where you want it to go? Is your swing setting you up for injury?
Get your swing analyzed and improve it with our TPI Certified Golf Program. This 1-hour session includes a full-body fitness screening, swing analysis, and customized exercise program. Follow-up sessions may be recommended. Includes a take-home DVD of your golf swing analysis. Cost: $160
Benefits: Increased range of motion, improved balance and coordination, increased strength, increased flexibility, improved golf performance, increased stability, improved golf posture, and increased power.
If you have pain related to your golf game (i.e. back pain, shoulder pain, etc.), additional follow-up visits may be recommended for rehabilitative therapy (in which medical insurance may be billed).
Courses include: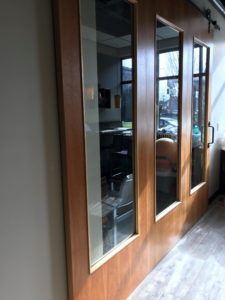 Banff Springs · Barton Creek · Bay Hill Club and Lodge · The Belfry · Big Horn – Canyons · Big Horn – Mountain · Bountiful Ridge Golf Club ·  Castle Pines Golf Club ·  Cog Hill Country Club · Covered Bridge Golf Club · Devil's Island · Dorado Beach Resort · Entrada at Snow Canyon · Firestone Country Club · Hapuna Golf Course · Harbor Town Golf Links · Innisbrook Resort – Copperhead Course · Kapalua Bay · Kapalua Plantation · Kapalua Village · Latrobe Country Club Fall and Summer Courses · Mauna Kea Resort and Golf Club · Oakland Hills Country Club · Par Three Ocean Course · Pebble Beach · Pelican Hill Golf Club · Phoenix Country Club (Japan) · Pinehurst Country Club #2 · Pinehurst Country Club #8 · Prairie Dunes Country Club · Sea Island Golf · St. Andrew's Jubilee · St. Andrews New Course · Three Canyons – Par Three Mountain · Torrey Pines Golf Club – South · Troon North Golf Club – Monument · Valderrama
Visit www.fullswinggolf.com for more information.
–View Golf Simulator Policies & Procedures–